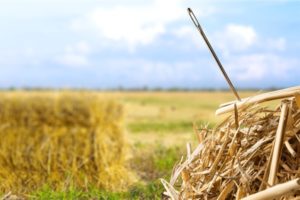 Finding a duplex to buy in today's seller's market is the equivalent of buying a needle in a haystack.
Duplex buyers often reach out and ask me to help join the hunt. And sometimes they are just looking for hints as to where they can find all of duplex sellers who aren't on the market in a given neighborhood or suburb.
At this point in our exchange, the state of Minnesota requires me to ask if they have signed a buyer's representation agreement with another Realtor.
If they have, and that agreement is an "Exclusive Right To Represent Buyer", the state says I cannot help unless or until it has either expired or they have agreed to cancel the contract. If I don't honor that contract, I could be fined or even lose my real estate license.
As a buyer, the best thing you can do is sign either this kind of contract, or, a Non-Exclusive Right to Represent Buyer contract with a Realtor.
This document demonstrates to the agent that you are as serious and committed to finding yourself a property as they are. More importantly, it gives them the right to represent, advocate for and advise you throughout your search and the transaction.
If you are working with a Realtor in this capacity, you must have him or her reach out to me directly. The agent should also be working on their own, at a time with such tight inventory, to find you a property.
Of course, if you aren't working with an agent, please feel free to contact me. While they aren't quite ready to actively market their properties, I am in touch with a number of duplex owners who, under the right circumstances, would sell.