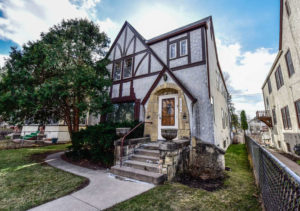 Last week I heard something that seemed too good to be true.
A client told me he could buy a Minneapolis or St Paul duplex to live in using U.S. Bank's awesome American Dream Loan with just 3 percent down. And then, after living there for more that a year, obtan an FHA loan to buy and move in to a second duplex, which would require just a 3.5 percent down payment.
Here's what that means. Let's say you put 3 percent down on a $300,000 duplex, or $9000. A little more than a year later, you buy a second duplex for $300,000, only this time due to FHA's slightly down payment requirement of 3.5 percent, you pull $10,500 out of your pocket.
In all, you've aquired $600,000 worth of property for just $19,500. Even if those properties never go up in value, your tenants will pay them off for you. So after 30 years, you have $600,000 to retire with, and your only contribution was your down payment.
This seemed impossible. After all, while the American Dream loan is considered conventional financing, doesn't charge mortgage insurance and has income restrictions, yet in many other ways it's very much like an FHA loan.
So I double checked with Conor Hesch, who is one of the just 8 highly trained loan officers for U.S. Bank's American Dream loan. Sure enough, it's true.
If you're a first time home buyer, this and today's low interest rates represent a tremendous opportunity for you to change your financial future, and how you live in retirement.
Call or email me at kari@duplexchick.com to get started on owning your very own real estate portfolio.