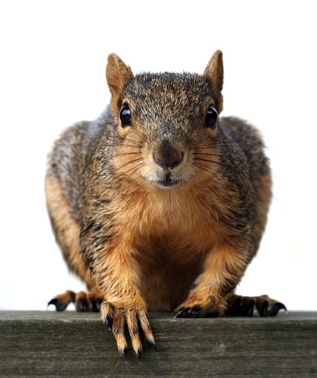 Over the last several years, it seems as if almost everyone I meet is, on some level, addicted to HG-TV. We've all watched those shows and now dream of finding a fixer upper at a steal of a price. We think, "with just some paint, carpet and of course, stainless appliances…I could turn a $20,000 profit for just a weekend of sweat equity."
OK, here are the facts. In the peak of the housing market I saw that happen…once in a while. Most of the successful rehabbers, however, were professional contractors; with crews. It was the only thing they did for a living.
So many of the foreclosures on the market are half-finished rehabs. And it doesn't take a novelist to imagine the story behind each one. Someone bought it to flip it, and it took more money and time than they ever imagined.
In spite of this, everyone still has the "Flip This House" mentality. Even with duplexes.
The other day I showed four duplexes. All were either short sales or foreclosures, with some level of deferred maintenance. They ranged in price from $114,000 to slightly less than $260,000. All were in different, but equally terrific locations.
The least expensive was a converted single family home with some decent turn-of-the-century woodwork. As with most of these properties, the upstairs unit lacked a true living room. That unit also featured a makeshift kitchen and the most unconventional, skinny bathroom I've ever seen. The basement had one enormous octopus gravity furnace. And the soffits on the exterior of the home had clearly been converted to squirrel condos.
In the downstairs unit, the bathroom was in what once had been a closet. I think.
The unit featured two bedrooms downstairs, and one up. In the property's present condition, I estimated rent at maybe $450-$500 for the upper unit and $700 for the lower.
In all, the property needed new siding, a reconfigured floor plan, a new heating system, new fire escape for the upper unit, paint, kitchen updates, on and on. Sure, you could probably "make money" with this one. The good news is the monthly mortgage payment would be small. And a buyer wouldn't have to worry about how he was going to spend his weekends…for the next several years. But the out-of-pocket and Home Depot bills would be huge. In my mind, at least $50,000; likely more. And Home Depot charges a higher interest rate, which is not tax deductible.
Another property in an adjacent neighborhood was a 1950's duplex that in all likelihood had also been a single family home at one time. The entire upstairs unit had been remodeled, with washer/dryer hookups, refinished hardwood floors and an updated kitchen. The downstairs needed some love; mostly a good cleaning, paint, new carpet, a handful of new appliances and an updated kitchen counter top. (Hint: you don't have to do granite in a rental.) All in, probably less than $5000 in cosmetic improvements.
This home had three bedrooms up and down, with all utilities separated. Worst case scenario, I estimated the rents upstairs at $1200 and down probably closer to $1000. This property was priced at $239,000, and should quickly and easily cash flow. The mortgage payment will be higher, and the interest on it deductible. The Home Depot bill won't.
Which is the better investment? That's a personal choice. Some people would rather do nothing else than fix up a property with a goal of a high equity return. Others are willing to do small things like paint and carpet, and are content with a positive cash flow and a longer range equity return.