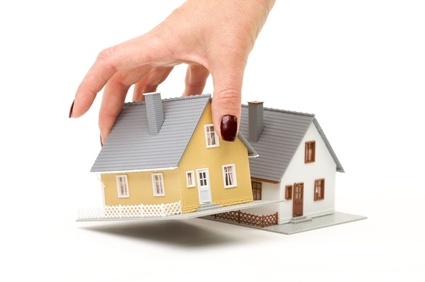 I had a unique experience the other day while showing properties in one of my favorite "secret" neighborhoods. Well, I don't know if it's a secret exactly, but I do think it's under-appreciated: the Riverview/Cherokee area of St Paul.
The neighborhood is a quiet little strip across the river from downtown. It has many of the amenities people look for in other, more well-known areas, including walking/biking trails along the river, parks, big old trees and most relevant to this blog, a beautiful and diverse selection of early 20th century architecture (woodwork!) . The prices, however, tend to be comparatively reasonable.
I was first introduced to this area years ago by a client. Since then, I have helped move a lot of first time home and duplex buyers to the area.
My client and I looked at two properties, exactly next door to one other. From the outside, one appeared to have been built late in the Victorian era. The other looked more like a Craftsman. Both had very good cash flows and long-term tenants with solid rents.
I expected to see the typical hallmarks of each era; clean straight lines in the Craftsman, and the more ornate details of the Victorian era in the other. Instead, we discovered identical floor plans in each building! The Craftsman had a couple of extra pieces of woodwork. The Victorian featured stained glass in the front windows. However, the attic in the Victorian had been converted into a master bedroom. The flatter pitch of the Craftsman's roof prohibited such a conversion.
Both had separate boilers and utilities, and the rental income was comparatively equal.
One property had been owner occupied for many years. The care and attention it had been given was apparent. The other was in good condition, but worn and tired looking from years of tenants. To be blunt, they looked like before and after photos of an HG-TV rehab show.
The two properties were roughly $45,000 apart in price. However, the ability to do a quick side by side comparison made pricing easy. The cost of repairing the fixer would be almost equal to the price difference. There would be very little in equity to be gained with a full price offer. And earning sweat equity is why most people buy properties in that condition.
The fixer was in a short sale situation; meaning the seller is trying to divest of the property before it is foreclosed upon. The property's bones are there; the neighbor's house, however, makes it clear that the price isn't.
When selling your property, it pays to know what your competition looks like. Especially if it's right next door.