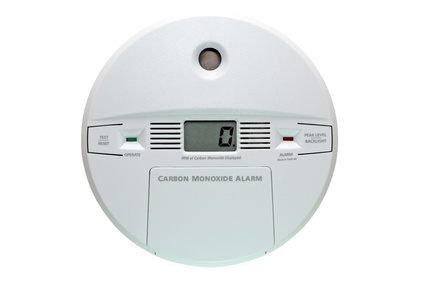 It's easy to forget about carbon monoxide (CO) After all, who thinks about turning on the furnace in the heat of summer?
Well, the state of Minnesota does. With good reason.
Between 2002 -2006, 89 people died from carbon monoxide poisoning. That translates to an average of 18 a year.
Carbon monoxide is produced when fuels such as gas, oil, kerosene, wood or charcoal are burned. Dangerous amounts of the gas can build up when fuel is not burned properly, or when heaters aren't vented correctly.
Carbon monoxide has no odor or color. As a result, by the time people realize they're suffering from carbon monoxide poisoning, they're no longer able to move.
So why worry about it now?
In 2006, the state legislature passed a new carbon monoxide (CO)  law requiring approved CO alarms be in all single and multi-family homes for which building permits were issued on or after January 1, 2007.
Not buying new construction? You still need to pay attention.
Effective August 1, 2008 all existing single family homes must be equipped with alarms, and by August 1, 2009 all multi-family properties must do the same. And when buying or selling a property, it will be crucial that they are installed.
Alarms must be installed within ten feet of each legal bedroom. For example, one in the hallway would probably be sufficient for most properties.
I've heard many people say the CO detector must be hard wired into the electrical wiring. This would be incredibly cost prohibitive, especially for owners of large apartment buildings. So the state law offers two additional remedies: the monitor be plugged into an electrical outlet without a switch or battery powered, so long as it is attached to the wall of the dwelling.
Of course, the multi-family property owner is also required to replace stolen, damaged or missing alarms.
It can be an expensive requirement if you have a number of units; but nowhere near as costly as the alternative.