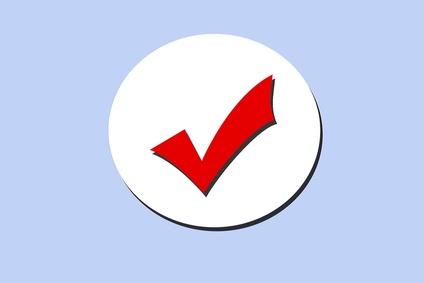 One of the biggest challenges landlords face is finding great tenants who not only pay their rent on time, but also take care of your property, communicate with you and are generally respectful.
Most landlords run a credit and criminal background check on any prospective tenant through companies like the locally based ASP Screening.  The applicant must give you written permission to gather this information; which can be achieved by using MHA's standard application.
For a nominal fee, usually about $20, these companies can almost immediately provide you with an individual's complete credit report and a state by state criminal record. It is common to ask an applicant for this processing fee up front. This accomplishes several things: it proves they are serious, tends to weed people out who know their past is suspect, and reimburses your expense.
While these reports are useful, they often don't contain invaluable information like evictions? Why? In Minnesota, the court costs of filing an eviction notice, then having it reported to the credit bureaus is hundreds of dollars. As a result, landlords often offer incentives for a delinquent tenant to vacate the property. Carrots they dangle include not reporting the rent delinquency to the credit bureaus, leaving the renter's record clean and the next property owner they rent from exposed.
In addition to these reports, it's imperative to call as many of the tenant's previous landlords as possible, their employer, and any references you can procure outside of family members. After all, no matter how difficult anyone's son or sister may be, family ties are always stronger than the most airtight of leases.
While all of these efforts are scientific,  it's also a good idea, on occasion, to trust your gut. I had once had an applicant who, while everything checked out, seemed off. I couldn't put my finger on it, and by law, couldn't reject him "just because" (or discriminate against him in any way). So I Googled him. Turns out he took a butcher knife to his family in a state I didn't pull a criminal background check in.
Finally, there's a new way to screen for all of the things that don't show up via conventional means. KPIC, a CBS affiliate station in Roseburg, Oregon, recently reported on a new web site where landlords can share all the intangibles on undesirable tenants. For a subscription fee of about $30, DoNotRentTo.com lets you search for reports of an applicant trashing a place, was noisy, or exhibited any other sort of undesirable behavior.
This site also affords you an opportunity to report tenants whose behavior was unacceptable while living in your property.
While this site seems as if it could potentially be libellous, it does require the landlord be able to provide documentation of any incendiary events.
No system is perfect. But these are good places to start.