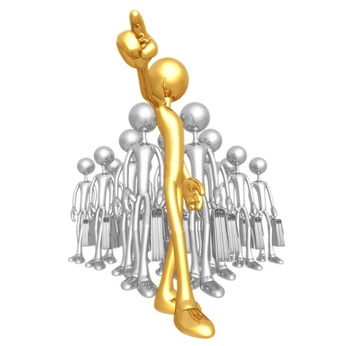 The Housing and Economic Recovery Act passed by Congress and signed into law by President Bush on Wednesday is a mixed bag for first time home and duplex buyers.
The most dramatic and immediate impact will be felt by those who needed to avail themselves to down payment assistance programs like Ameridream, Nehemiah and Futures. These programs allowed sellers to make contributions toward a buyer's down payment, with that contribution folded into the buyer's loan. Essentially, it was an FHA version of a no money down loan which helped millions of first time home buyers.
Why did Congress do this? Well, the thinking was since most of these transactions involved inflating the purchase price of the property by three percent, then obtaining financing in that revised amount, property values were artificially inflated. This, theoretically anyway, helped create the crisis we are in now.
On a personal note, this has not been my experience.
Most first time homeowners in the Twin Cities are uncomfortable buying a home or a duplex in which their payments are greater than the equivalent of a $150,000 mortgage. Three percent of $150,000 is $4500. Buying a $150,000 house for $154,500 isn't the kind of grossly inflated pricing that has caused this crisis. Most appraisals fall in a range anyway, and an honest appraiser will be frank as to the property's true value.
After October 1, 2008, no one with a financial interest in the sale of a property may contribute toward a down payment. It does not, however, prohibit buyers to receive assistance from other programs provided by nonprofit agencies or gifts from family members. In other words, until the smoke clears, no raising the purchase price by three percent for the down payment. The buyer will need to have that money saved.
However…
The new requirements for an FHA loan will raise the required down payment for all borrowers (FHA loans are available to all buyers, not just those purchasing a home for the first time) from three to 3.5 percent.
Historically, FHA loans have been capped at an amount roughly equivalent to the median home price of an area. The bill makes permanent the temporary FHA loan limits which were increased earlier in the crisis. These loan limits are the greater of $271,050 or 115 percent of the local median home price, which cannot be greater than $625,000. This should help more owners and buyers take advantage of FHA loans, which typically are easier to qualify for and at a lower interest rate than a jumbo loan.
A bit of good news in the bill is it contains a Homebuyer Tax Credit of $7500 which would be available for first time buyers who purchase a home between April 8, 2008 and June 20, 2009. This credit is repayable over 15 years.
Of course, the hope is that this helps stimulate the lower end of the market, the momentum of which would help pull the rest of the housing train forward.