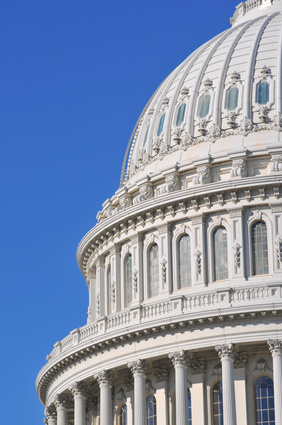 I don't usually write two blog posts in a day, today's events in Washington DC compel me to do so.
The Senate just passed the stimulus bill. Now it's up to negotiating committees from the House and Senate to settle the differences in their versions of the bill. And when it comes to housing, it's important to note there are some very big differences.
The House stimulus package moves to make the current $7500 first time home buyer tax credit non repayable. In their version, this credit is refundable; even if you didn't pay that much in taxes, you can get a check from the government.
The Senate's version doubles that number, makes the tax credit non repayable and available to everybody who buys a home in the next 12months. Of course, with this version it's a tax credit; meaning you can only get the $15,000 if you've paid that much in income taxes over two years. If you've paid less in taxes, that's how much of a credit you'll get.
It's important our government representatives know where we stand. To locate contact information for your House representative, click here. Just enter your zip code, and you'll be given a link with his or her contact information.
Of course, here in Minnesota, we still only have one senator. You can share your thoughts with Amy here.