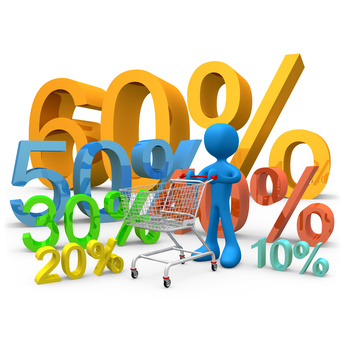 Low interest rates and the promise of an $8000 first time home buyer tax credit helped shoppers realize there's a clearance sale at the Twin Cities duplex mall and they are taking advantage of the savings.
For the week ending February 14, 2009, the number of duplexes that pended on the MLS was up a full 20 units over the same time frame in 2008. That doesn't sound like much until you realize it's a full 205 percent increase over the number sold last year.
Of the 2009 pended duplexes, 92 percent were lender mediated. This too is an increase over the 2008 figure, when 84 percent involved the bank in the negotiations. 
Last week's happy trend of a higher average sales price in 2009 proved short-lived, however.  For the second week of February, 2008, properties averaged $135,290 per sale.  Markdowns continued in this year's comparable week, however, clearing the shelves at $109,260.
New inventory also continued to trickle in, down 37 percent week over week. While 78 percent of the properties new to the market were bank owned, this is only a slight increase over the 74 percent that were last year. Both figures are down considerably from the consistent 90 plus percent figures we saw through late fall.
Bargain shoppers continued to take advantage of price slashing over in the single family home sector as well. Pending sales were up 17.1 percent over last year. In fact, over the last three months, there have been 1200 more pending sales than last year. Of these, 60.3 percent were lender-mediated.
While we are headed into the spring housing market, it's important to note there are actually far fewer houses for sale now than there were last year. Inventory is down 4000 units, or nearly 14 percent from their mark at this time in 2008.
Looks like the shelves are starting to clear.