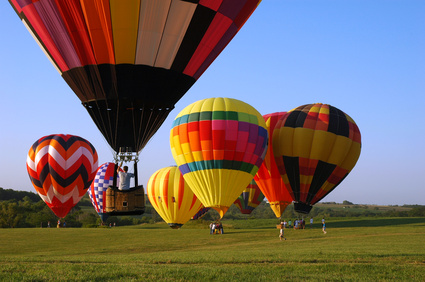 While it's too soon to tell, there seems to be a little hot air lifting the Twin Cities real estate market a bit off the ground.
Since the end of December, pending sales for the Twin Cities housing market having continued to outperform sales for the same week for the prior year. In short, sales have been up for three months now.
In fact, for the week ending February 21, pending sales in the single family home sector where up 12.4 percent over the year before.
New listings, meanwhile, were down 15 percent from 2008.  And the number of homes available per buyer has dropped 21.8 percent from the 2008 mark; to 6.38 available homes for every buyer looking.
In the small multi-family unit market, pending sales were up more than 208 percent for the same stretch in 2008. The amount of new inventory saw equally dramatic changes, falling 34 percent from their 2008 mark.
While 2008's figure was comprised of 60 percent lender-owned duplexes, 96 percent of the February 21, 2009 total were bank owned.
The news isn't as uplifting when it comes to discussing the average off market price, however. In 2008, properties that received purchase agreements averaged $167,998 when they left the market. For the third week in February 2009, however, the average price was just $98,348.
In 2008, 83 percent of the pended Minneapolis and St Paul duplexes were bank owned or mediated. Ninety-six percent of those that left the market in 2009 with a purchase agreement involved lender negotiations.
In all likelihood, the last figures are the ones worth watching. When they start to tip the other way, we'll probably be well off the ground