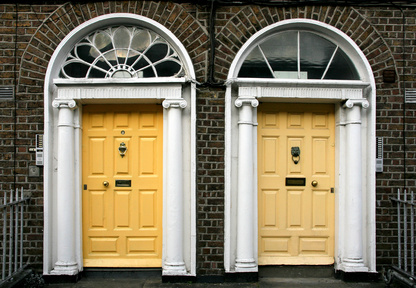 Every now and then I get called by someone to either come out and tell them what I think their duplex is worth, or, I have a buyer send me a link to a property they like and believe is a duplex.
Inevitably, as I get closer to the address, I realize I'm in a sub-division. And I know instantly there's been a misunderstanding.
Many people confuse twin homes and duplexes. While the two property types bear many similarities, as well as the potential to change categories, there are some significant differences.
A duplex is a house that has separate apartments or living quarters for two families or groups of people. While the units may share a wall, or floor and ceiling, they do have separate entrances.
Of course, these characteristics are true of a twin home as well.
So where do they differ? Well, a duplex has one legal description and property identification number. It is usually owned by one party, who is responsible for the the lot and insurance.
On the other hand, a twin home has two separate legal descriptions and property identification numbers. The sides or floors of the property are generally owned by different parties. There may also be a home owner's association or set of rules as to how the units maintain the exterior of the property, which may require a monthly fee.
Can a duplex become twin homes? Yes, through some legal work which generally involves forming an association and getting each property separate property identification numbers.
During the real estate boom, many duplexes were purchased and subdivided with the intention of being resold as twin homes. When they didn't sell, the owners simply continued to use them as rental properties.