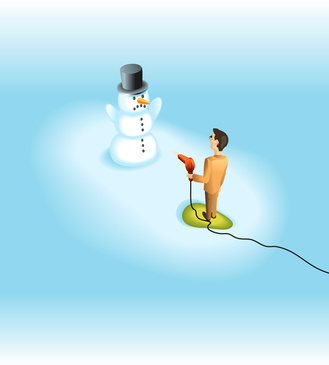 In spite of what we're hearing in the national media, there continues to be a spring thaw in to the Twin Cities real estate market.
According to MAAR's weekly sales activity report, pending sales of single family homes in the Twin Cities for the week ending March 21 were 13 percent higher than the same week last year. Meanwhile, the number of new listings on the market showed now appreciable increase.
The latter means that to date, there are 3,000 fewer new listings on the market than this time a year ago. During the same stretch, 58.1 percent of pending sales have been lender-mediated short sales or foreclosures. Of the new listings, 37.1 percent involve lender mediation.
Similar trends continue to emerge in the small multi-family market as well.  Duplex sales for the week were more than twice what they were for the same stretch in 2008. Of the 55 properties that received purchase agreements, 94.5 percent were lender-mediated.  This is a slight increase from the 91 percent that were bank owned for the week in 2008.
The average off market price for the third week in March was $106,488. While a decrease from the week over week figure for 2008 of $112,086, the figures are much closer than they've been in previous months.
The appearance of new inventory in the multi-family market continued to slow as well. Of the 50 new listings for the week, 78 percent are bank owned or mediated. In 2008, 74 new listings appeared on the market, of which 66 percent involved a lender in negotiations.
Lower interest rates and the $8000 first time home buyer tax credit should help the warming trend continue.