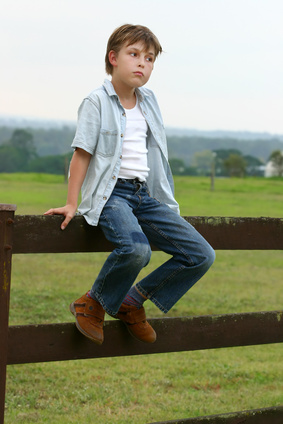 If you're sitting on a fence somewhere, you may not have noticed it's starting to rain. It's just a drop here and there, but with any luck, we'll get a good soaking soon.
I'm speaking metaphorically, of course. The rain I'm talking about is the sprinkling of positive headlines in the national media about the real estate market.
Amidst the doom and gloom in recent weeks, you may have also noticed, "Pending Home Sales Rise In February", "Mortgage Rates Fall, Set Yet Another Record" and then, this morning, MSNBC posted a link to an article in Business Week announcing "Signs of Life Emerging in Housing Sector".
The article details trends in several of the most depressed real estate markets in the nation, where due to bargain prices, historically low interest rates and the $8,000 first time home buyer tax credit, investors and first time home buyers are beginning to scoop up properties.
But then, if you've been paying attention to weekly reports from the Minneapolis Area Association of Realtors, you've already felt a drop or two of rain. And today's weekly activity report from the organization is no exception.
For the week ending March 28, the number of new listings coming on the market continued to drop; down 12.2 percent from the same week in 2008. Meanwhile, pending sales were up a staggering 28.2 percent over last year.
The report goes on to explain that the average number of Days on Market Until Sale has dropped to 150 days, which is 9 percent lower than last year.
And get this: for the first time the market reported its first upward year-over-year move in the Percent of Original List Price Received at Sale, which was up by 0.6 percent.
Finally, the Supply-Demand Ratio is down a whopping 23.5 percent from last year, dropping to just 5.57 houses for sale for every buyer in the marketplace.
And the duplex market?
Well, it depends upon what angle you look at your umbrella from.
While new inventory was down 25 percent year-over-year, and sales were up 48 percent, the average off market price of pended properties in 2009 was just $69,535.14.  One hundred percent of the properties that sold were bank owned.
For the same week in 2008, "just" 75 percent of the properties that sold were bank owned, leaving the market at an average sales price of $170,860.
We'll keep watching the sky, but you might want to keep your weather radio handy.
And if you've been sitting on the fence, it might be time to go inside and contact me so we can start looking for your duplex before the downpour.