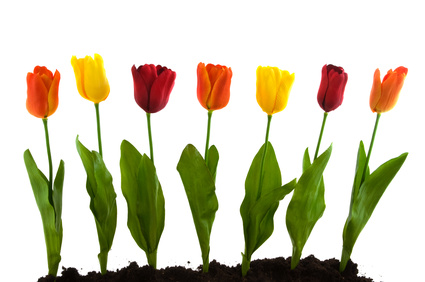 Spring has finally arrived in the upper Midwest. Everywhere you look, lawns have turned greeen, tulips are in bloom and "sold" signs are hanging on properties.
For the seven days ending April 25, single family home sales posted another consecutive week of more than 1000 sales. Again, we are experiencing more than a month of this sort of volume;  atypical of  the market since 2006.
What's more encouraging, however, is the 1,078 sales represented a 34.1 percent increase over the same time a year before.
While there seems to be countless new listings taking root everywhere, the perception of countless colored for sale signs in yards is something of an illusion. New listings are still lagging 16.4 percent behind their mark one year ago, with the total supply of available homes down 19 percent over last year.
Of course, the multi-family home market seemed to grow roses in the snow this year; a trend which has continued into spring. Pending sales of Twin Cities duplexes and small investment properties were up 69 percent over their mark last year at this time.
While 85 percent of last year's duplex sales for the week were bank owned or mediated, the mark for the same stretch this year was comprised of 93 percent lender-involved properties.
The average off market price for the week of $84,800 also trailed considerably behind last year's $157,988. Look for this trend to continue until all the dandelions of foreclosure have been weeded out.