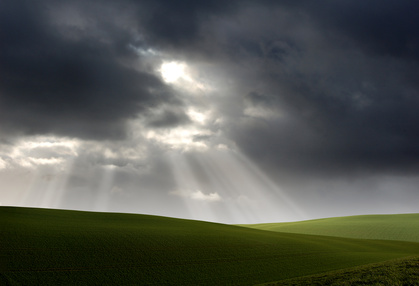 While there continues to be foreclosure clouds on the horizon, the National Association of Realtors delivered a ray of light this morning. Pending home sales in April rose for the third consecutive month.
Here in the Midwest, the pending home sale index rose 9.8 percent; making it 11.1 percent higher than in April 2008.
There was encouraging news locally as well. MAAR's Weekly Activity Report for the week ending May 23, reflected a Supply-Demand Ration for June 2009 of 5.04. This means there will be 5.04 houses on the market for every buyer out shopping this month.
This figure represents a drop of 33.4 percent compared with June of 2008.
While market statistics were tempered a bit by the early Memorial Day holiday,  there were nonetheless 1,103 pending single family home sales for the week; a figure 27.2 percent higher than for the same week last year.
Of the week's single family home sales, 43.2 percent were lender-mediated short sales or foreclosures.
In the duplex and small multi-family sector, 97.6 percent of the properties that received purchase agreements involved a lender in the negotiations.  This is up significantly from the 85.4 percent bank negotiated transactions for the same week in 2008.
While both years logged 41 pending sales for the week, the average sale prices stood in stark contrast to one another.  The average sale price in 2008 stood at $129,114.  This year's average off market price was down 26 percent from that mark at just $95,137.73.
The good news is, however, that new listings were down as well. While 75 new properties came on the market the third week of May 2008, just 56 debuted over the same stretch in 2009.