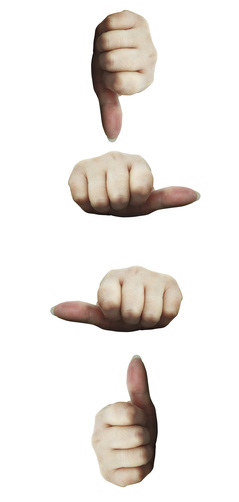 The last few years we've heard countless reports about the down numbers in real estate: sales are down, prices are down and, perhaps most importantly, all of us have been reported to be a little bit down.
This week's activity report from MAAR also had some down numbers to report. Believe it or not, however, these statistics are actually GOOD.
One of the pieces of data the association likes to follow is the "Months Supply of Inventory". This number basically tracks the theory that if no new properties came on the market from this day forward, how many days, weeks, months or years would it take to sell all of those on the market now?
A year ago, the answer would have been 10.4 months.
Today, we have a 7.6 month supply; a figure which represents a drop of 26.9 percent from last year.
New listings of single family homes are also off significantly from 2008, with the 1,566 appearing on the market the week ending May 30 representing a week over week drop of 10.6 percent. However, pending sales for the week were up a full 14.9 percent over 2008.
In the duplex and small multi-family market there were some down figures that are good news as well.
New listings for the last week of May were down 31 percent from the same stretch last year.
Sales continued to out perform 2008 marks, with 14 percent more duplexes receiving purchase agreements than they had last year. While 2009's average off market price continues to trail that of 2008, the weeks figure of $85,741 wasn't down as significantly from the 2008's May mark of $95,161 as it has been in previous reports.
And while 93.5 percent of those pended properties are lender mediated, this is only a modest uptick from last May's 92.59 percent.