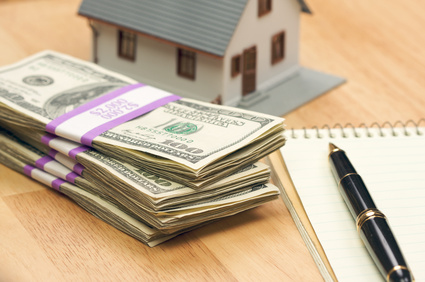 With today's tightened lending standards, many investors are having a difficult time finding financing. As a result, the contract for deed has once again emerged as a viable option.
I have had two buyers ask me this week alone to find them property where the seller is willing to do the financing.
Believe it or not,  there are properties on the MLS right now where this is an option. Many sellers, for whatever reason, simply need to no longer have the managerial responsibilities of a property.
Of course, the seller also wants to make money on his duplex.
While most forms of seller financing carry a higher than market interest rate, they often also require less of a down payment. At the moment, most banks are requiring a down payment of 25 percent on a non owner-occupied investment property. Private sellers willing to carry financing will often ask for less.
How much less?
Let's look at it from the seller's perspective.
If his duplex is actively on the MLS, he has signed a contract with a real estate broker. In the event the property sells as a result of his Realtor's efforts, he is legally bound to pay a commission based on a percentage of the sales price.
So, if he's bound to pay six or seven percent in commission on say a $200,000 property, that's $12,000-$14,000.
In that case, is he going to be ok with a buyer putting $5000 down?
Probably not. If he did, he would have to go into his own pocket to pay not only the rest of the commission, but closing fees as well.
What's the likelihood of finding a seller willing to do this?
You tell me.