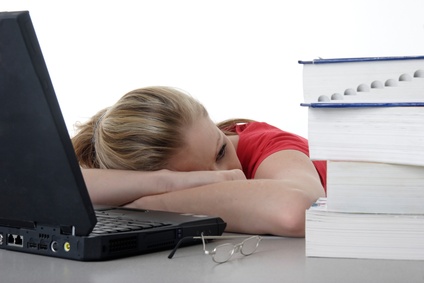 Well, it's the Continuing Education deadline for Realtors is today.
As a result, there's a mad scramble around the office as we procrastinators try to finish up the last of our state required annual education and turn in proof we did it.
Yes, yours truly was among the procrastinators; one who pulled an abbreviated version of an all-nighter in order to make the state capital happy. 
Apparently the folks over at MAAR aren't procrastinators, because they managed to get their Weekly Activity Report out on time. And it contained some really interesting information.
First, the total number of homes for sale in the Twin Cities metro is down 20.9 percent from where it was one year ago.
Second, for the week ending June 20, sales were up a whopping 32.1 percent from their mark for the same week in 2008. So, for 12 of the last 13 weeks there's been an increase in sales over 2008 of more than 20 percent.
Woo hoo! Right?
Unfortunately, traditional home sales — meaning those actual humans own are still down 17.8 percent from last year. Sales of homes priced over $350,000 are down 26.8 percent from one year ago.
In other words, the bulk of the sales activity in the market right now is in the lower price ranges, on bank foreclosures.
The multi-family sector of the market meanwhile, posted another week of robust pending sale activity; up 46.4 percent from the same stretch in 2008. Of these, 85 percent were bank owned or mediated.
While the number of new listings was up 5 percent week over week, "just" 75.4 percent of these involved negotiations with a lender. This is down from the 90-plus percent we saw earlier in the year.
Finally, while the average off-market price for the week was $120,043, the 2008 mark was roughly only $7000 higher.
Now, I need a nap…