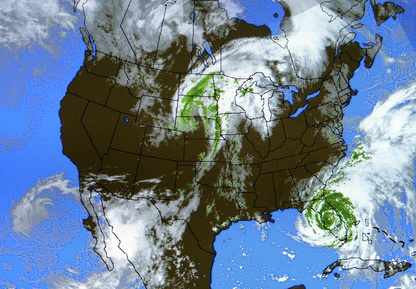 The Minnesota Multi-Housing Association should hire Belinda Jensen.
I don't think she knows a thing about renting or owning duplexes. But I think a storm's a comin', and somebody needs to forecast it.
So I will.
There's a tornado on the horizon for Minneapolis/St Paul duplex owners and landlords.
It's a great big, dark, ominous-looking vacancy rate resulting from the $8000 first time home buyer tax credit.
I can't even tell you how many people I've spoken with in open houses and general conversations who a) are planning on taking advantage of the tax credit and b) are on month-to-month leases.
As the tax credit expires November 30, 2009, how many move-out notices do you think landlords will receive on October 30?
I'm guessing about 17 inches worth.
While it's always wise to keep your tenant's leases current, it is especially important to make sure you have them under contract now.
If you don't, I'm predicting a long, cold winter.