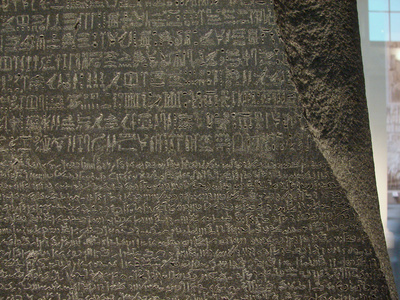 Anyone know if they make a version of Rosetta Stone for Truth In Sale of Housing Reports?
Because one of the most commonly overlooked and misunderstood documents by first time duplex buyers and sellers is the pre-sale inspection report.
These reports were originated by municipalities as a way to make sure the city's housing met a certain set of minimum health and safety standards.
Prior to putting a property on the market, sellers in 14 metro cities are required to have an independent inspector come evaluate the single family home, condo, townhouse or duplex and determine the properties overall condition and level of code compliance. 
The inspector will then rate each item in accordance with city guidelines.
In Minneapolis, the items both the seller and a potential buyer should be concerned about are those described as "Required Repairs".  While this sounds ominous, the "to do's" on this list can be as simple and inexpensive as putting a backflow preventer (a brass attachment available at any hardware store for just a few dollars) on a laundry tub faucet  to repairing or replacing plumbing.
These "RRs" may be repaired by the seller prior to the property going on the MLS, thereby earning her a new and clean Truth In Sale of Housing report or, as is the case in many foreclosures or estates, the seller may ask the buyer to assume the responsibility for making these repairs within 30 days of closing.
Other noteworthy items include those that earn a note of being Below Minimum Requirements. Generally speaking, these "B" items are not as hazardous as the "RRs" and as such, do not have to be corrected. The list may include things like electrical service panes that haven't been indexed, or a broken window sash.
The Bs also often include items like low ceiling height; items that were code when the building was constructed 100 years ago, but do not meet today's building code. It would be ridiculous for all of the Twin Cities historic properties to have to be retrofitted to comply with today's building code, so the inspection is simply a way of pointing out things have changed.
Buyers should be aware that while a city inspection gives a snapshot view of a property's condition, it is a report that was paid for by the seller; one which may not have been as thorough as a buyer's inspection. As a result, it's wise not to use it as a substitution for an inspection or deemed "good enough".
Cities that require a pre-sale inspection are: Bloomington, Brooklyn Park, Crystal, Golden Valley, Hopkins, Maplewood, Minneapolis, New Hope, Osseo, Richfield, Robbinsdale, St Louis Park, St Paul and South St Paul.