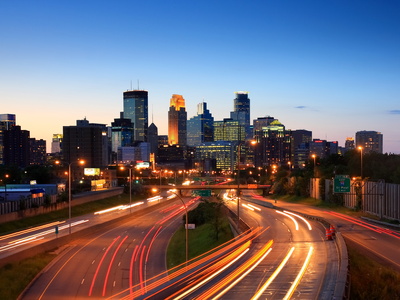 With today's release of MAAR's Weekly Market Activity Report, it's clear there is some movement on the Twin Cities real estate highway.
The Realtor's association reports the number of new single family home listings for the week ending August 1 are down 12.2 percent over last year's numbers. While the number of sales has leveled off, they are still outpacing last year's mark by 20.9 percent.
The homes that are selling are doing so at a slightly faster pace than last year, staying on the market 137 days as compared to last year's 146. What's more, they are now selling for, on average, 94 percent of their list price; a jump of three percent  since the year began.
Postive trends appear to be emerging in the multi-family market as well. Pending sales for the week were up 14.7 percent from the same week in 2008, at an average off market price that was $13,937 higher than last year's.
Of these properties that received purchase agreements, 82 percent were lender owned or mediated. This represents a week over week decline of 6 percent.
New inventory reflected similar patterns. New duplex listings on the Minneapolis market was down 22.7 percent from the same week last year. Of those new offerings, however, the number of bank-involved properties was up 7.36 percent.