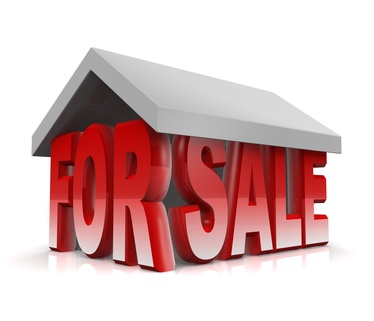 Well, there's a headline I didn't think I'd be writing any time soon.
So why is it a great time to sell?
If your expectations are realistic, here are six great reasons.
1. Shortage of Inventory – While it may seem as if there are a glut of "for sale" signs hanging in yards, the reality is, there are far less of them than there were this time last year. In fact, inventory on the MLS is down year over year by more than 20 percent. This means there are fewer properties for buyers to choose from (a phenomenon my clients and I are experiencing.)
2. Buyers With a Deadline – Thanks to the $8000 first time home buyer tax credit, buyers in the marketplace have to take title to a property no later than November 30, 2009.  This means they are extremely motivated, knowing full well they don't have the luxury of time.
3. Short Sales Take Too Long – There are many lovely duplexes on the market right now that, were they not short sales, would be sold. The time between writing an offer on a short sale and successful negotiations with the bank is, more often than not, well over three months.
Of course, if a first time home buyer commits to buying a short sale duplex, she may or may not close in time for the tax credit. As a result, many buyers and their agents are reluctant to write offers on those properties.
4. Foreclosures – While we are all aware of the national and local crisis, the condition of many of the foreclosed properties is too rough to qualify for an FHA loan. Even remedies for these challenges, like the FHA 203(k) construction loan come with conforming requirements and a higher interest rates that many buyers find too imposing to undertake.
Nonetheless, most first time home buyers, having heard in the media of the "great deals" available in the foreclosure market, want to look at those duplexes.  In my experience, after most of those clients have seen the condition of the bank-owned property, they find the sight of a maintained, human-owned duplex to be the equivalent of a sunny day following a month of rain. 
5. Move-up – Due to tighter lending and increased down payment requirements ,  many of the more casual investors have dropped out of the market. With less competition for larger properties, today's market represents a terrific opportunity to take the proceeds of a sale and reinvest them into either a bigger property or more units.
6. Low Interest Rates – Historically low interest rates mean buyers can afford a little bit more house than they could at higher rates. Move-up buyers benefit from this as well.
Of course, all duplex sales are circumstance dependant. If a property was purchased at the height of the market, a sale today may well trigger a short sale.
However, there are many owners out there who may have a bit of equity. While their duplex may not attain the insane price it might have three years ago, they may fare better than they think.
If you've thought about selling, even for a moment, give me a call (612)290-5998.