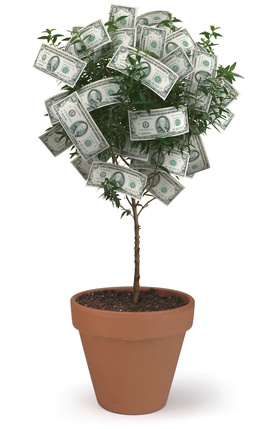 While apartment buildings and small multi-family properties might be not be identical twins, they are, nonetheless, siblings. That's why a report issued by National Association of Realtors research economist George Ratiu  last week was of interest.
There have been persistent reports in the last year or two of the real estate crisis striking the commercial market as well as the single family homes sector.
Retail real estate, for example, has seen declines in property values as consumers pinch pennies and stores close their doors leaving vacancies in their wake. Office buildings have suffered similar fates.
But multifamily properties?
They continue to bloom where they are planted.
According to Ratiu, during the second and third quarters of 2009, demand for rental units increased by more than 89,000 units nationally. It's important to note that this measure was based on the net absorption rate, which is the amont of rentals leased in a specific area during a specific period of time, less the space vacated in the same area and stretch of time.
Lower vacancy rates mean apartments have not seen the same dramatic decline in revenue, which has allowed them to maintain their value.
The national apartment vacancy rate is now at about 7.4 percent, which is below where it's been during previous recessions.
According to syndicated real estate reporter Kenneth R. Harney, two additional sources site multifamily property investments as faring better than other commercial buildings in tough economic times.
Harney reports The National Council of Real Estate Investment Fiduciaries reported earlier in the year that multifamily investment returns exceeded all others in the decade it studied.
A study for the National Multi Housing Council also found that over the last 20 years, multifamily buildings have averaged returns of 10.1 percent, while industrail properties have averaged 9.25 percent and office buildings 7.8 percent.
Of course, there's risk with every kind of investment, and all real estate is local. But statistics seem to indicate multifamily housing like duplexes, triplexes, fourplexes and apartments, continue to be worthy of investigation.