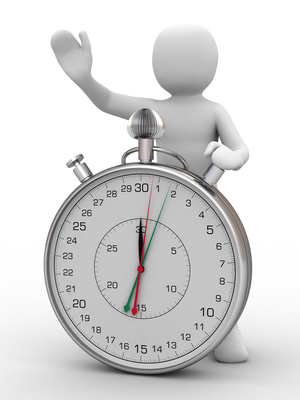 For those hoping for more time to get around the track in order to take advantage of the $8000 first time home buyer tax credit , it looked like Congress was poised to keep their hands off the stop watch last week.
Both CNBC reporter Diana Olick and Realty Times columnist Kenneth Harney reported last week that sources indicate to them that the credit will be extended for several months past its November 30 deadline.
Chairman of the House Ways and Means committee, Congressman Charles Rangel (N.Y. -Dem.) also stated to Dow Jones Newswires, "There's no question I think it should be extended. How long, I haven't discussed." When it comes to expansion to all home buyers, however, Rangel expressed his opposition.
Both the National Association of Realtors and the National Association of Home Builders have been advocating for a one year extension of the credit, expanding it to all home buyers and capping it at a maximum of $15,000.
Of course, Congress is rightly concerned about how to pay for it. The original tax credit was included as part of the governments stimulus package. To date, this component alone has cost the government an estimated $15 billion.
Having said that, it has repeatedly been credited as being responsible for the uptick in activity in the housing market, and, as a result, one of the most successful pieces of the stimulus package.
Some estimates for the cost of an extension range as high as an additional $15 billion. One solution for covering the additional cost has been offered by the Republican Senator from Georgia, Johnny Isakson, who suggests the extension be funded with some of the unspent money from the original $800 billion economic stimulus bill.
Of course, until legislation is passed, the deadline to qualify for the credit remains November 30. We'll watch for news out of Washington in coming weeks for further evidence of change.