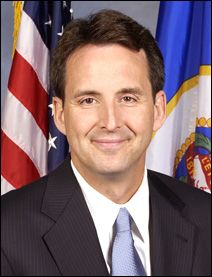 Earlier this month, Minnesota Gov. Tim Pawlenty (R) signed a bill into law which has commonly been called the "Tenant Bill of Rights".
Highlights of the bill include:
Cap On Late Fees– As of January 1, 2011, late fees can not exceed 8 percent of rent.
Receipt For Rent – As of August 1, 2010, if tenants pay their rent with cash, they must be given a receipt. Tenants who use money orders may use those receipts as proof of rent paid unless the landlord can provide proof it wasn't.
Screening Fees: Starting August 1, 2020, landlords must use a consistent process to screen prospective tenants and inform those applicants of the process they use.
A duplex owner must now tell the applicant what criteria they consider. She must also process applications in the order they were received, and if she rejects someone for reasons other than those they provided, return the application fee.
Security Deposits  – After August 1, 2010, a landlord who doesn't return the right amount of a security deposit in bad faith can be penalized up to $500. The previous cap was $200.
Tenants Living In Foreclosures – In August, both state and federal law will allow for tenants living in foreclosed property to stay through the term of their lease, or 90 days after the redemption period ends, whichever is longer.
For a complete text of the bill and its changes, click here: HF2668.