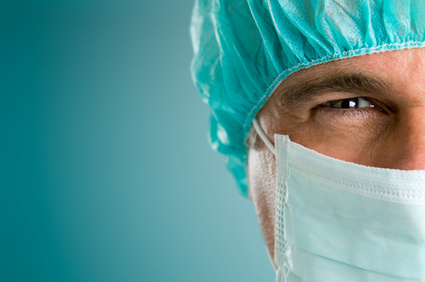 It might seem like a stretch, but Realtors are like doctors.
Every doctor has a broad, basic knowledge of the human body. And yet, they aren't all qualified to perform open heart surgery.
While a Realtor's job isn't necessarily a matter of life and death, when it comes to your investments and financial future, many duplex buyers and sellers ask a general practitioner to perform analysis best left to a specialist.
They should think again.
Here are 10 great reasons to hire a duplex or investment property specialist:
Market Knowledge – Unlike Realtors whose primary focus is single family homes, agents who specialize in duplexes and investment property has a unique working knowledge that, for most, is acquired through extensive education and field experience. Duplex specialists understand  exactly how things like rental income impacts value, the going cap rates and gross rent multipliers of any given neighborhood, and what's a reasonable market rent to expect in a vacant unit.
Investment Analysis– Whether you're buying or selling, an educated investment property Realtor can quickly determine whether or not a duplex cash flows and provides a good return, or it it will ultimately cost an investor money. Most residential agents do not have this working knowledge, and use single family home criteria to price a property; ultimately costing a buyer more and a seller valuable market time.
Non-MLS Properties – Agents who specialize not only have a working knowledge of properties already on the market, but of those that may become available soon. These Realtors have a vast network of past clients, prospective sellers, and in today's market, a comprehensive knowledge of duplexes facing short sales or foreclosures in the near term.
Hands On Experience, Ongoing Education – Most investment property Realtors either own or have owned income proeprty themselves. They not only have first-hand knowledge of the benefits and pitfalls of duplex ownership, but also exposure to a network of client experiences and resolutions. These gents continuously enroll in and avail themselves of educational opportunities in order to have the most current and up-to-date information when it comes to market changes.
Duplex Specific Paperwork – Experienced duplex Realtors have at their disposal all the necessary amendments and addendums to ensure a smooth transfer of ownership for the seller, buyer and tenants involved in the sale of a property. This paperwork is not standard for most residential agents, and includes crucial language involving the assignment of leases, security deposits and ongoing property maintenance.
When To Close –  A qualified agent can advise buyers of the most advantageous time to close on an investment property purchase and why, more often than not, why that date differs from that of most single family home acquisitions.
Tenant Liaison – Duplex specialists knowledgeable in landlord/tenant law can help ease a tenants fears about their residence being sold, as well as advise them as to local and state laws regarding making the property available for showings.
Referral Network – Realtors who specialize have an extensive network of expert real estate attorneys, accountants, insurance agents, property managers and handymen available for their clients specific needs.
Knowledge of Local Rental Laws – A duplex specialist can often help new and experienced investors alike keep current of local laws and codes, required tax documents, rent increase limitations and eviction processes.
Historical Duplex Knowledge – Depending on your region of the country, duplexes may or may not be a rare commodity. Where these properties are located, and the availability or lack of inventory is largely dependent on history. Knowledge of that historical information helps both buyers and sellers determine the near and long-term availability of properties in neighborhoods, as well as how that informs pricing and desirability.
Whether you're looking to sell or buy your first or your tenth, next time call a Realtor who specializes.
Your portfolio, and your heart, will thank you for it.