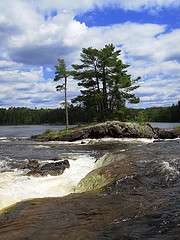 The Minneapolis/St Paul duplex market took an extended holiday over the week of the 4th, with most buyers apparently choosing to stay "up north" at the cabin for the week instead of purchase property.
However, it was nothing like the vacation they took during the same week last year.
While only 20 duplex owners accepted offers on their property for the week, one year ago, only 8 did.
Thirty percent of these sellers had equity in their property this year. That's down from the 37.5 percent of them who did one year ago.
New listings were on a bit of a holiday break as well, with just 32 new duplex opportunities coming on to the market. This is down 5 from last year.
Of these new listings, the banks increased their market share by 2.6 percent over the same week in 2010.
The single family home market created the illusion of recovery, with pending home sales up 40.2 percent from a year ago. However, this number is skewed, as most people last year purchased homes before the April 30th tax credit deadline.
The good news in this market sector is inventory is continuing to decline. In all, there are 16.1 percent fewer homes on the market than there were at this time last year.
As inventory continues to tighten in both the single family and duplex markets, the theory goes that prices should start to go up. 
Time will tell.