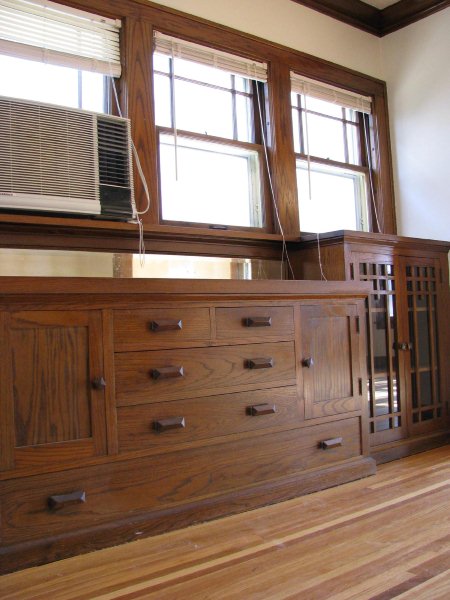 When I sit down with a prospective Minneapolis duplex buyer, one of the first questions I ask is whether or not they have a preference for an architectural style.
Most don't have an answer.  They can tell me, however, that they like built-in buffets, fireplaces, hardwood floors and would like to be close to the lakes or river.
In both Minneapolis and St Paul, that description usually fits what's known as an Arts and Crafts or Mission style duplex.
Inspired by a European movement, the Arts and Crafts style was a knee-jerk reaction to the Industrial Revolution of the late 19th century as well as the ornate architectural workings of Victorian architecture.
Arts and Crafts designs are simple in form, without the extravagant flourishes of the Victorian era.
Running from between 1910 and 1929, the philosophy of Craftsman-era architects and designers was that it was not only time to simplify life, but also that even the "common man" deserved good design.
The central theme of this movement in the United States was that by moving back to simpler aesthetics and utilitarian design,   people would become more rational and help contribute to a more harmonious lifestyle.
In other words, it was a hope that architecture would help return an increasingly mechanized and hurried society to the important things in both design and life, like the quality of not only the materials employed, but also the life they helped a duplex's inhabitants to enjoy.
While I don't have concrete statistics, I believe it would be fair to say the bulk of the duplexes around the lakes in Minneapolis and St Paul, on Summit and Grand Avenues, as well as those along the Mississippi River are from the Craftsman era.
And they seem to be the ones everyone's looking for.