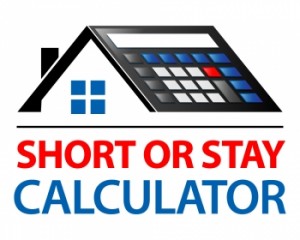 If you've been trying to weigh your options when it comes to hanging on to your duplex or having to sell it as a short sale, I have a tool that might help you work through the process.
To the lower right of this column, you'll see a box that reads "Short or Sale Calculator".  If you click on it, you'll be lead to a form that will ask you some questions about your duplex, and offer some simple calculations about the cost of staying in the property long enough to earn back lost equity, vs. selling it as a short sale now.
Once you're entered your data, the program will crunch some numbers and email you an estimate of how many years, at various rates of appreciation, it will take you to get back that lost ground.
As always, if you're thinking of selling your duplex, and are either behind on your mortgage, or just upside down and stuck, please feel free to call or drop me an email. There are answers out there to your situation; and often more than you think. I'm always happy to try to help you find them.