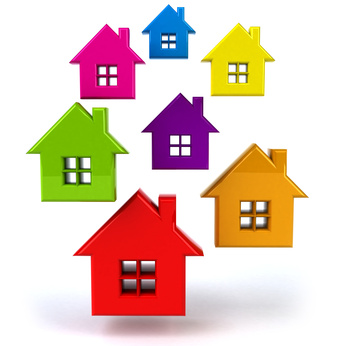 If you're thinking of investing in real estate for the first time, you might be wondering what kind of property is "the best".
Is a duplex better than a single family home? An apartment building better than a condo?
The answer is, all of them are good  provided that they cash flow. As a buyer, however, you must also be aware of what your tolerances are.
There are many advantages to single family home investment.
First, in most instances, as part of your lease you are generally able to have the tenants pay for all of the utility bills (including water), as well as perform lawn care and snow removal duties.
Of course, if the tenants neglect those projects, the property may incur city fines, and you'll end up performing the duties anyway. And, should the tenants neglect to pay the water bill, you will be stuck with it as the property owner.
Another advantage to investing in single family homes is should you choose to sell, you will have the broadest pool of potential buyers. This should allow for a relatively quick and easy exit strategy, should you need one.
One of the downsides of single family property investment, however, is when you have a vacancy, you are 100 percent vacant. As in no money coming in and you have to pay all the bills out of your own pocket.
You may also be faced with having to come up with a greater down payment to buy the home in the first place, as you are required to owner occupy for at least the first year if you choose to use FHA financing.
You may, however, use FHA financing to buy a duplex, triplex or four unit apartment building; becoming an investor and an owner occupant at the same time.
Provided you're a wise property manager, investing in a duplex also means you should always have something of a revenue stream, even if your property isn't completely full.
When your duplex has tenants in both units, you have the even greater advantage of having more rental income.
You may also be able to find that one of your tenants is willing to take care of things like snow removal and yard maintenance in exchange for reduced rent.
Depending on the type of duplex, tenants may also be responsible for all of their own utilities; except water.
While not as large, the duplex resale market is the largest of all the multi-family property niches. Here, when it comes time to selling, you may find your property not only appeals to investors like yourself, but also to owner occupants looking for a way to make a desirable neighborhood affordable.
Like duplexes, triplexes and four unit apartment buildings offer a greater income stream. Each brings with it more tenants to manage, more wear and tear, and of course, fewer resale buyers (as fewer people are interested in becoming landlords on a larger scale).
Any property consisting of five or more units is considered a commercial building, and therefore, requires a commercial loans. Commercial loans typically require larger down payments, and are more contingent on income.
Of course, there's also the challenge of having fewer qualified buyers when it comes to selling the property. This is especially daunting if you need to sell quickly.