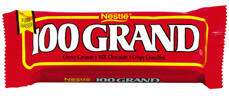 If a store sells 15 candy bars a day, but stocks just 5 more every night, how long will it take before it runs out of candy bars to sell?
That isn't meant to sound like an 8th grade math problem (though it does). Funny thing is, that's just like the Minneapolis and St Paul duplex market.
Last year during the last week of July, there were 23 duplex owners who accepted offers on their properties. Of these, 11 didn't have to get permission from a bank to do so.
This year, there were 24 duplex owners who signed purchase agreements. Twelve of these investment property sellers did not need to consult with a bank before selling.
One year ago, however, the shelves were replenished with 33 new duplex listings. Eleven of these were brought to the market by sellers with equity.
Compare that to the paltry 19 new duplex listings the week ending July 28th. Of these, 12 are being sold by traditional sellers. That's a market share of 63 percent.
The situation isn't much better in the single family home sector, where pending home sales increased 20.9 percent over the same week last year. And while inventory remains tight in that niche as well, new listings were nonetheless up 8.3 percent.
If you're thinking about selling your Minneapolis duplex, it's a great time to do so.
After all, what would your duplex be worth if it were the only candy bar left in town?