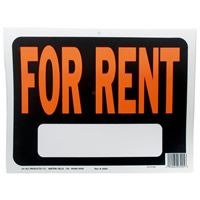 If you're a duplex owner or landlord, you might find Padmapper.com and its sister site, Padlister.com to be a great tool for getting your vacant units rented quickly.
Padmapper is a site geared toward tenants looking to rent in a specific area. It appears to gather rental listings for the area from places like Craigslist and Rent.com, as well as postings placed by investment property owners on Padlister, and highlight them on a map of the area.
Each rental address has a pin in it, which, when clicked on, gives the basics about the unit that's for rent; like number of bedrooms, baths, and how much the rent is.
It also publishes a figure of how the amount of rent being charged compares to other properties in the area. For example, it may say the vacant unit is a certain percentage below market rent, or above.
This can be a useful tool if you have a vacancy and want a resource besides Craigslist to help you determine market rent.
One note of caution however; the site does make mistakes. Two neighborhoods can be separated by just six blocks, and have completely different values when it comes to rent.
Padlister provides landlords with a free advertising tool. It allows rental property owners to post their vacancies for free, provides a template to create better looking ads to post to places like Craigslist through Postlets, and even provides an online rental application form and credit check for prospective tenants.
The site is free, so it might be worth a try.