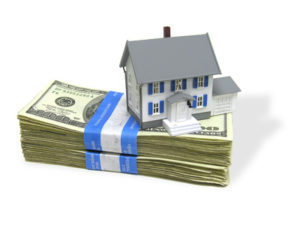 I saw a terrible duplex appraisal the other day.
Not only did it calculate value based on finished square feet (which has nothing to do with duplex value), but it also included sales of comparable properties from not only a different neighborhood, but a different city entirely.
The appraiser defended herself by saying there weren't enough sales of multifamily properties in the immediate area to determine value.
The trouble with this method of valuation is it caused the price of the property to top all of those that had actually sold in the immediate area by more than $100,000.
This appraisal was solicited and paid for by the sellers before they put the duplex on the market. Of course, this caused them to have a skewed perception of value.
While an appraiser is licensed by the state, that license does not necessarily mean they are competent when it comes to determining value of all kinds of properties. Many appraisers focus heavily on single family homes, and as a result, bring their understanding of those properties to the process.
Thanks to tighter bank regulations, loan officers, buyers agents and Realtors no longer have any influence over which appraiser is sent to a property.  Banks have to go to an independent third party to obtain an appraisal, who then draws the appraiser from a pool. The appraiser may or may not working in the area of the property that's been assigned, or have extensive experience in the type of property.
Whether you're considering refinancing, buying, or just trying to determine the value of your own multifamily property, it's important to take a close look at it. If it seems unusually high or suspiciously low, you may want to examine it more carefully.
And if you're not exactly sure what you're looking at when you review the appraisal (it can be confusing), contact your local Realtor who specializes in duplexes, triplexes and fourplexes. We will be happy to help you understand, and in the case of an off appraisal, provide you accurate and truly comparable sales information to prove your case.