If you look carefully, you will start to see signs of fall. Some of the leaves h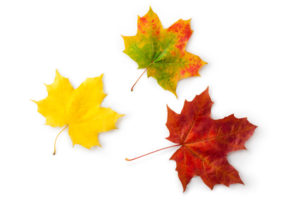 ave a subtle change in tint, and the air has a different smell and feel to it than it did one month ago.
There are similar small, almost invisible signs of change in the Minneapolis and St Paul duplex market as well.
There are currently 589 active duplex, triplex and fourplex listings on the Multiple Listing Service. While this sounds relatively small, it's important to note this represents nearly a seven percent increase in inventory from August of last year.
In fact, for the week ending August 30, 2014, there was an 11 percent increase in the number of new multifamily listings on the market in the metro than the same week in 2013.  The vast majority, at 92.8 percent, are owners who will not have to consult a bank to receive permission to sell. Last year, just 68 percent of the new sellers could say the same.
Of those sellers who accepted offers, 73 percent were traditional, equity sellers. While this market share is lower than it has been over the summer, it still represents a significant increase from the 57 percent of new sellers in 2013. The average final list price for these properties was a whopping $266,233; up significantly for the average sold price for the week in 2013 of $178,989.
On average, 2014 sellers are accepting offers at 94.3 percent of their initial list price. The median list price for sold multifamily properties to date in 2014 is $174,900. Last year, sellers were accepting offers at, on average, 100 percent of their median price of $155,000.
Perhaps the biggest sign of an impending change is we currently have a six month supply of inventory on the market. What this means is if there was no new inventory for buyers to choose from, it would take six months for the current buyers who are looking to absorb everything that's for sale. One year ago, there was a five month supply.
It's important to note a real estate market is considered balanced when there's a five to six month supply. In other words, neither the buyer nor the seller is in the driver's seat.
And that's a long way from where we've been.