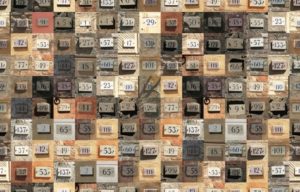 The biggest news in the Minneapolis and St Paul duplex market for the week ending September 6, 2014 is the absolutely robust number of new listings that came on the market.
A shopping 33 new duplex, triplex and fourplex properties appeared on the MLS as new listings. This represents a 42.4 percent increase over the number of new listings that came on the market last year.
Of the sellers who put their properties on the market, 93.9 percent will not have to negotiate with a bank in order to agree to the terms in a purchase agreement. Ironically, this is down ever so slightly from the 94.7 percent of last year's 19 sellers who could say the same.
There was almost as good of news on the pending sales front. There were 20 owners who accepted offers during the week, 85 percent of whom have equity in their properties. The average off market list price for these duplexes was $221,292.
Last year, there were 16 sellers who accepted offers. And while it's still market share, just 75 percent of those folks did not have to negotiate with a bank in order to sell. Ironically, the 2013 sellers managed to average $236,342 as a final sales price; a number higher than the average list price for the group this year. Going forward, let's hope this doesn't become a pattern.
In the single family market, new listings were up 9 percent for the week. Pending sales took a small step forward, up 1.4 percent over last year. However, overall inventory was up 9.7 percent.
This resulted in the average number of days on the market rising 2.9 percent in August 2.9 percent to 68, as well as the Months Supply of Inventory climbing to 4.4 percent. A market is considered balanced between buyers and sellers when there is a 5 month supply of inventory.
Anything more and it once again becomes a buyer's market.