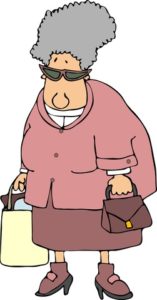 Granny flats. Mother-in-law apartments. Non-conforming units.
We've all seen them. Many of us have either thought about adding them or gone ahead and done so without addressing the city's required rezoning requirements. After all, the hurdles a property owner  must clear to change a duplex to a triplex, for example, can require almost an entire neighborhood to agree to the plan, as well as bringing the whole property up to current building code.
And yet, the need for housing in the Twin Cities has become so great that the city of Minneapolis is actually discussing an amendment to current zoning code that would establish regulations for Additional Dwelling Units (ADUs) and permit them throughout the city.
According to Minneapolis, an ADU is a self-contained living unit that may be within the walls of an existing property, an addition to the building, or a freestanding structure like a carriage house or garage conversion.
Allowing these units would provide benefits like allowing seniors to live near relatives, improve housing affordability, accommodate growth without disturbing a neighborhood's character, improve walkability, diversify housing stock and generate income for homeowners.
The city of Minneapolis plans to put a draft of this amendment to the City Planning Commission and City Council sometime this fall.
St. Paul is considering similar changes.
In the last few decades, cities like Denver, Seattle and Portland have already changed standards in order to allow ADUs. Locally, cities like Bloomington, Plymouth, Faribault, Minnetonka and Long Lake have already done so.
Stay tuned for how this plays out.