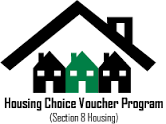 If you have a tenant struggling to pay rent, you may want to encourage them to explore Section 8;  federal program that helps low income residents pay rent.
While this isn't an immediate fix, last week, the Metropolitan Council did announce for the first time in 10 years it will add new names for a wait list for Section 8 housing vouchers in the suburbs.
Section 8 is a federal program that helps low income residents pay rent; covering as much as 70 percent of the monthly charges.
It's expected that 60,000 people will apply for just 2000 spots chosen by lottery to be placed on the wait list.
The demand is the result of a 2.4 percent vacancy rate across the Twin Cities; down from 2.5 percent one year ago. High demand has forced rent to rise.
The Met Council found in 2013 that one in three rental households could be considered "housing cost-burdened", meaning they spent nearly 30 percent of their income toward housing. Another 13 percent of households were severly housing cost-burdened, spending 50 percent or more of their income on housing. This means that almost half of all tenants in the seven county metro area are cost burdened.
On average, it's taken seven to eight years for a family to move from the Section 8 waiting list into an apartment.
Vouchers for those who receive assistance in this case may not be used in Minneapolis or St. Paul. They may, however, be used within Carver, Anoka, suburban Ramsey and Hennepin counties.
The Section 8 application window will be online only, with applications accepted through the Met Council's Housing and Redevelopment Authority from 8 a.m. Februay 24 through noon on February 27.