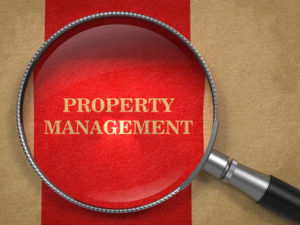 Sometimes, life's circumstances require a duplex owner to move far from their property.
When that happens, owners are faced with a dilemma. Should they sell? Hire a management company? Or ask a friend or family member for a favor?
Over the last 8 years, many duplex owners have not been willing to consider the option of selling. There are many reasons. The market may have declined to the point where they would sell for less than they owe, triggering a short sale. Or, rents may have been so high that the duplex was suddenly a very good investment.
When the latter was the case, many duplex owners faced another choice. Should they hire a professional management company? After all, the radio ads promoting property managment services make it sound so easy. Sign with them and they'll take care of everything while you just collect the cash.
Of course, those companies charge a fee. Locally, that runs around $80 per unit per month; a figure which can mean the difference between positive and negative cash flow for many duplex owners.
So that's where the favor comes in. A friend or family member may be willing to take on the task of watching over the duplex on behalf of the owner.
But is that person required to have a real estate license?
After all, property management and leasing are considered real estate brokerage services under Minnesota real estate licensing law. Any property manager who is going to lease,list, procure prospective tenants, negotiate, assist or offer to perform any of those acts is required to have a real estate broker's license.
There is an exception. Employees of the owner or manager of a residential property (like a duplex, triplex or fourplex) who lease units in the property are exempt from the license requirement.
While this may come as a relief to many duplex owners, it may be wise to encourage to ask the friend or family member to take classes offered either by the Minnesota Multi-Housing Association (MMHA) or the Minneapolis Police Department's Rental Property Ownership Workshop to ensure compliance with all fair housing and rental property laws.