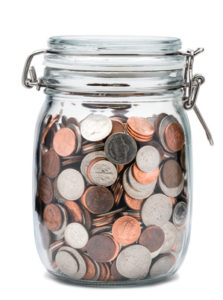 As the Minneapolis and St Paul duplex market heats up, some sellers may chose to be penny wise and pound foolish and sell their duplex themselves.
In a seller's market, this appears as if it's a smart idea. After all, if duplexes are in such high demand, some sellers think, why not save the commission?
On the surface, it seems like a prudent move. Six or seven percent of a sales price is a lot of money. And even if the seller pays a Realtor who brings a successful buyer, the seller still saves about 3 percent.
Here's the irony. According to data from the National Association of Realtors, in 2014 the average For Sale By Owner property had an average sale price 13 percent lower than agent assisted home sales.
In 2014, the median sales price for a Realtor-assisted duplex sale on the local Multiple Listing Service (which includes the seven county metro area, as well as listings as far north as Duluth and south as Rochester and Mankato) was $168,000.  In other words, half of the sold small investment properties sold for more, half for less.
Applying the same national statistic to our local market means, on average, duplex, triplex and four unit building sellers who chose not to employ the expertise of a Realtor realized a median sales price of $146,160. That figure is a whopping $21,840 less than the agent average.
Sure, that 13 percent includes a commission for both the listing agent and selling agent which probably totaled somewhere between 5 and 7 percent. However, as most For Sale By Owners are willing to pay a Realtor whose client buys the property somewhere around 3 percent of the sales price, the difference between selling on your own and with an agent is still 10 percent.
In other words, in an effort to save the 3 percent listing commission ($168,000 x .03) of $5040, the duplex owner who sold without an agent lost $16,800.
Sometimes trying to save a little really can end up costing a lot.