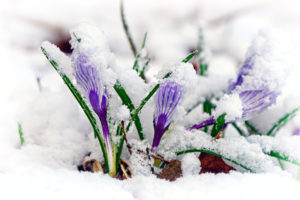 There may be snow on the ground, but buyers and sellers in the Minneapolis and St Paul duplex market believe it's spring.
In the week ending March 14, 2015, there were 17 duplex sellers who received and accepted offers on the properties they had for sale. Of these, 88.2 percent are owners with equity in the properties. This was reflected in the average off-market final list price of $221,285.
Last year during the same week, 93.3 percent of the Twin Cities duplex sellers were not in distressed circumstances and came away from the closing table with a check in their hands. These sellers averaged a final sales price of $201,313.
There was good news for buyers in the latest market statistics as well. There were 38 new listings for the week. This is up 6 from last year's 32. Of the new listings, 92.1 percent of this year's inventory is being offered by sellers with equity. Last year, 87.5 percent were owned by traditional sellers.
In the single family market, the number of Pending Sales rose 14.3 percent, while the number of New Listings rose 20.6 percent.
While February saw a Median Sales Price increase of 9.3 percent to $200,000, there were also some early signs we may be starting toward a more balanced market. Those included the average number of Days on Market ticking up 7.1 percent to 106, as well as the Months Supply of Inventory rising 3.3 percent to 3.1. While still a sellers market, any increase in either of those statistics suggest we may be headed for a market that gives buyers more options.