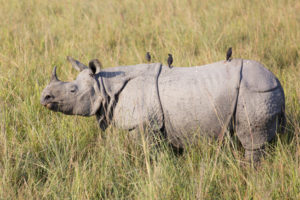 The last few years duplex sellers in Minneapolis and St Paul were almost as endangered as black rhinos.
Duplex owners found themselves upside down, in an environment with little lending options and bottom-feeding buyers willing only to pay pennies on the dollar.
The recovering economy, low interest and vacancy rates combined with high rents, however, have helped Twin Cities duplex sellers make a roaring comeback.
The week ending March 21, for example, saw 35 new duplex, triplex and fourplex listings come on the market, 85.7 percent of them owned by equity sellers. Compare this to last year, when the week saw just 26 new listings, with 76.9 offered for sale by traditional sellers.
With more to chose from, buyers may have been taking their time during the week. Fifteen listed properties received offers, with 86.7 percent of those purchase agreements signed by traditional sellers. The average off market list price of these properties was $212,253.
During the same week one year ago, 18 listed properties went under contract. Of these, 78 percent did not involve a bank in the price negotiations. On average, these properties sold for $185,111.
The single family home market also saw a seller resurgence as the number of New Listings increased 22.1 percent. Pending sales also jumped, rising 27.1 percent.
However, as we discussed last week, we are starting to see an increase in Inventory, which is a sign we are moving toward a more balanced market. Overall Inventory was up 1.7 percent for the week. While that's not a number that will immediately shift the balance, it continues to be one worth monitoring.