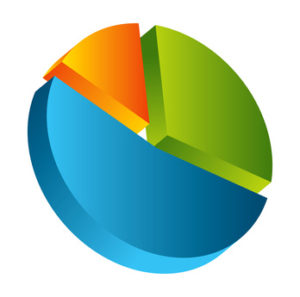 The National Association of Realtors (NAR) recently issued my favorite of all their reports; the Investment and Vacation Home Buyers Survey 2015.
I love this report because it's the only one I know of that offers a national data on current trends in the smaller sized investment property market. For NAR's purposes, it's important to note the term investment property may mean a duplex, small apartment building, condominium, townhouse or single family home.
In 2014, 19 percent of all homes sales in the United states were investment properties. While this represents a market share of nearly one out of every five sales, it does mark a downward trend. One year ago, 20 percent of all real estate purchases were for investment purposes. In 2011, investment property was 27 percent of the market , and even in the boom of 2005, 28 percent of all properties were purchased for investment.
This may be the result of declining bank inventory, low vacancy rates and higher rents nationwide. Forty-four percent of those investors purchased a distressed property (foreclosure or short sale).
Thirty-seven percent of investment property buyers bought with the intention of renting to others, while 17 percent purchased primarily because the property was a good deal. Fifteen percent of buyers purchased the property for it's long term potential for price appreciation. One curious statistic for the year is the median price for investment properties dropped from $130,000 to $125,000.
The vast majority of these transactions– 58%, were in urban or suburban areas. Sixty-one percent of these sales were detached single family investment properties. Twelve percent were detached single family homes, 9 percent were townhomes or a row house, 13 percent were duplexes, triplexes or fourplexes, while 5 percent were condos or apartments in buildings with more than 5 units.
Eighty-six percent of investment property buyers in 2014 believe now is a good time to purchase real estate. In fact, 62 percent said there's a reasonable chance they will buy another within the next two years.
Of course, that's good news for investment property sellers, who will find a pool of strong buyers waiting for new inventory.