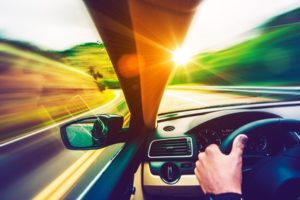 This spring has been a boom for Minneapolis and St Paul duplex buyers and sellers. So I've been showing and listing a lot of property. Unfortunately, that means a great deal of my time is spent in traffic.
I've found the state patrol generally frowns on my blogging and driving.
Yes, that was a joke.
During the week ending May 30, 2015, twenty Twin Cities duplex owners accepted purchase agreements for their properties. Of these, 85 percent belonged to sellers with equity in their properties. The average list price when these properties changed status on the Multiple Listing Service from Active to Pending was $188,650.
During the same week one year ago, 26 multifamily property owners accepted offers on their properties.  Of these, 76.9 percent left closing with a check in their hands. On average, these duplexes, triplexes and fourplexes sold for $207,494.
The number of New Listings for the week rose to 32 from last year's 29.  Of the new investment opportunities for the week in 2015, 93.75 percent are being offered by equity sellers. This is remarkably similar to the 93.1 percent of equity sellers last year. These owners realized an average sale price of $207,494.
In the single family home market, the number of New Listings decreased 2.9 percent. However, Pending Sales rose 23.5 percent. Combined, overall Inventory was down 4.6 percent.
In May, the Median Sales Price for a Twin Cities Property rose 6.7 percent to $224,000. The number of Days on Market it took to achieve this dropped 5 percent to 76. Meanwhile, it continued to be a Sellers Market, as the Percent of Original List Price Received rose .7 percent to 97.5 percent.
As it's been all year, it's a great time to be a Minneapolis or St Paul duplex seller.