It's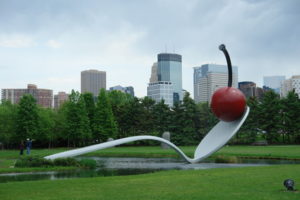 a great time to be a landlord.
According to the recently released All Property Management's Rental Ranking Report for the first quarter of 2015, the U.S. home ownership rate is at its lowest rate in 20 years.
This has caused vacancy rates to fall and rents to rise, making rental property a great investment.
The Report considered factors like area vacancy rates, rent variance, capitalization rate, property appreciation, job growth, the average number of days it takes for a property to sell, job and rental availability and the costs of taxes and insurance.
When the numbers were crunched, Minneapolis and St Paul were named the top market in the Midwest to own rental property, and one of the top 5 in the nation overall.
The Twin Cities saw rents rise an average of 5.36 percent over last year, an average of just 43 days on market for a property to sell and a metro wide vacancy rate of 4.4 percent, which is just over half the national average.
Prices and rents have risen dramatically in the metro over the last few years; making it a great time to buy or sell a duplex, triplex or fourplex.