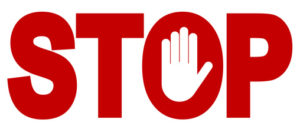 Can a Twin Cities neighborhood have too many rental properties?
Some on the South St. Paul city council think so.
A proposed ordinance limiting single family rental units to just 10 percent of the properties on each block could prevent some home owners from putting tenants in their homes.
The rental density cap would cause the city clerk to approve rental licenses based, in part, on whether anyone else on the block already rents a home.
There are already four cities in Minnesota with such restrictions in place: Winona, West St. Paul, Mankato and Northfield.
The proposal was brought before the city council because some area residents raised concerns that there were too many rental properties on their blocks.
Opponents of the ordinance, maintain rental restrictions would limit their fundamental property rights, as well as their ability to sell their home to investors if there were already existing rental properties on the block.
The ordinance would not effect duplex, triplex and apartment complexes.
Residents may attend a discussion meeting January 4, or should reach out to Mayor Beth Baumann, or city council members with feedback.