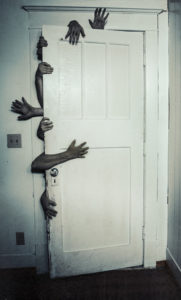 In an effort to prove to myself I'm not hallucinating that there's a lack of duplex inventory, I looked up the number of newly for sale duplex, triplex and fourplex properties that came on the Minneapolis and St Paul Multiple Listing Service in January.
Last month, there were 80 listings that were new to the market in the Twin Cities and their surrounding suburbs. (I excluded listings in places like Eveleth and Waseca.)
Looking back, in January of 2015, there were also 80 new listings that came on the market. So perhaps I am imagining monsters in the closet after all.
Then, just for fun, I thought I'd take a look back at 2006; a year which most experts believe was the peak of the duplex market.
Guess what?
There were 338 new listings; at a time when real estate was thought to be a sellers market.
Here's where things get really interesting. In January of 2006, there were 206 duplexes, triplexes and fourplexes that sold for an average price of $275,737.
In January of 2016, there were 59 multifamily properties that sold. Their average sales price? $271,641.
And since we currently have so little inventory compared to 2006, what do you imagine will happen if you sell now?