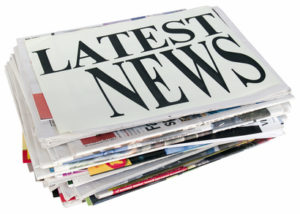 In the past few days, you may have heard the median sales price for Twin Cities homes during June was all time high of $242,000; exceeding even the high water mark of 2006.
Lest we all panic in fear of 2006-like prices being followed by a value crash like 2007, media outlets were quick to report that these figures haven't been adjusted for inflation. When they are, a $238,000 median sales price of 10 years ago is the equivalent of $285,000 in today's market.
So what does this mean for duplex owners?
It depends on your point of view.
The median price for metro duplex sellers in June was $216,300. Ten years ago, not adjusted for inflation, the median price was $235,000.
This means there is still room for growth in terms of property values.
However, with just a 3.75 percent month inventory on the market, it is likely this will change. A balanced market is when there is a 5-6 month supply of properties available for sale. Less than that and it is a seller's market. More than that and it's a buyer's market.
Of course, the current shortage of inventory may change when more and more duplex sellers believe it's time to sell. Higher prices usually translate to more inventory.
If you're thinking of selling, it would be a good idea to try and beat the crowd. Call or email me to see how you can benefit from this hot duplex market.