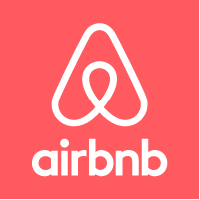 Over the last few years, many of my investment property clients have told me they have dramatically increased the cash flow on their properties by furnishing a unit and using it as a short term rental through services such as Vacation Rental By Owner (VRBO) and Airbnb.
These services allow for short term rentals. In some cases it may be for a couple of days, and in others, several months. Because of the short term nature of the tenants stays, owners are able to charge a premium rent. In some cases, this is as much as double what a unit may rent for on a long term basis.
With the Superbowl and Final Four on the horizon, this may be especially appealing to Minneapolis duplex owners.
Of course, this is a relatively new way of running a rental property, which has cities across the nation scrambling to create regulations to make sure these properties are not exempt from the standards other types of investment properties are held to.
In San Francisco, for example, the city wants Airbnb landlords to display their city rental license number in all of their advertising as a way of insuring every owner is, in fact, running a legal unit.
In St Paul, the city council just created a committee to develop standards and rules and a way to collect taxes on the properties.
Minneapolis, however, doesn't plan to add new rules because they haven't experienced any problems with short term rental properties.
In Savage, there is a city ordinance which prohibits renting a property for less than 15 days which effectively bans short term rentals.
Even if your city has no restrictions on vacation rentals, you may encounter other hurdles. For example, if you purchase a condominium or townhouse where rentals are allowed, you may discover that applies only to long term tenancy.
The moral of the story is this. If you're thinking of using your investment property for short term rentals, be sure to check with your city for the latest rules and restrictions.