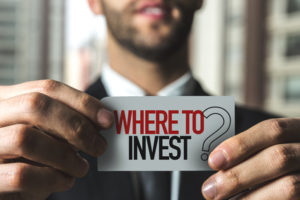 Things in life change.
For many long term Minneapolis and St Paul duplex sellers, those changes include coming to a time when children, grandchildren, or a simple desire to simplify life mean an interest in selling their investment property.
The challenge in doing so, however, is the often substantial capital gains tax and depreciation recapture, which can leave many duplex sellers with very little to show for decades of toil.
That leaves you with a 1031 exchange into another piece of real estate. That is, if you can find one that makes financial sense.
Aren't there alternatives?
Yes!
We recently discussed NNN properties, which afford investors rental income with stable tenants and very few management demands.
That isn't the only option available however.
In recent years, a popular real estate investment alternative has become tenancy in common investments, often referred to as a TIC. This is a property that is co-owned with a pool of other investors. And, since the taxpayer gets a deed to real estate as a tenant in common, it qualifies for a 1031 exchange.
With the pooled resources of multiple investors, many TICs are able to purchase larger commercial properties with established tenants, while management responsibilities are handled by management companies.
Syndicators of TICS are called sponsors. Investment opportunities can be made directly by the sponsor or by brokers. Most sponsors treat TICs as if they are securities, as they meet the definition in the state or states the properties are located in. In spite of this, TICs still qualify for 1031 exchanges.
It's important to know that while TICs are a great real estate investment that don't require hands on management, they aren't as liquid as a property you own alone. It's also crucial you check on the credibility of the sponsor and his or her track record.
If you are thinking about selling your duplex, call or email me today. The market is hot, and there are ways for you to continue your career as a real estate investor, without the day to day responsibilities of property management.