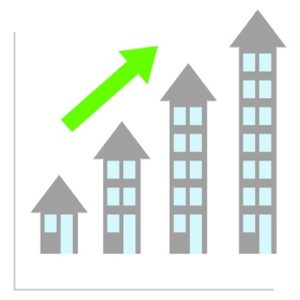 By now, you've probably heard that duplex prices in Minneapolis and St Paul have rebounded to at or near the healthy highs of 2005.
This price rebound is the result of three things:
Historically low interest rates – One of the rare silver linings of a slower economy is interest rates are often kept low by the Federal Reserve in order to help stimulate economic activity. The economic downturn resulted in nearly a decade of inexpensive loans, which helps duplexes cash flow better than at higher rates.
Lack of inventory – Low interest rates gave many would-be duplex sellers an opportunity to refinance their loans, which made their duplex cash flow like never before. This resulted in fewer owners putting their properties on the market. If you think back to high school economics class, you'll recall the law of supply and demand. When supply is low, prices go up.
Low vacancy rates – During the economic crisis, many would-be homeowners lost their homes to foreclosure or sold for less than what they owed. With their credit tarnished and perhaps even a job loss, many became renters. Meanwhile, many would be first time home buyers found themselves burdened by large student loan debt or simply unable to get a job. Others came to view home ownership as risky. They too chose to rent, rather than buy.
All of this has resulted in a giant shortage of Minneapolis duplexes, triplexes and fourplexes on the market in the Twin Cities.
In fact, there are currently just 195 small multi-family properties available for sale on the Multiple Listing Service. This includes the seven county metro area, as well as western Wisconsin and out state locations.
To put this in perspective, in December of 2007, there were 1104 properties on the market.
In other words, it's a great time to be a duplex seller, because you won't have as much competition.
That is, until spring.
You see, many long term duplex owners have told me they are ready to make a change in their lifestyle, and for the first time in more than a decade, are thinking of selling. And if they do, then the lack of inventory part of the rising price equation goes away.
You may also have heard that the government's economic report has been entirely positive since September, leading many to believe the Federal Reserve will raise interest rates when they meet later this month.
And if interest rates go up one percent, that changes the cash flow on a $300,000 duplex by roughly $3000 a year. That can make a duplex that was a good investment to one with negative cash flow in a hurry.
If you're thinking of selling, please contact me. Even if you decide the time isn't right, I'll be sure to give you my thoughts on how you can make sure your property is a good investment for you for years to come.